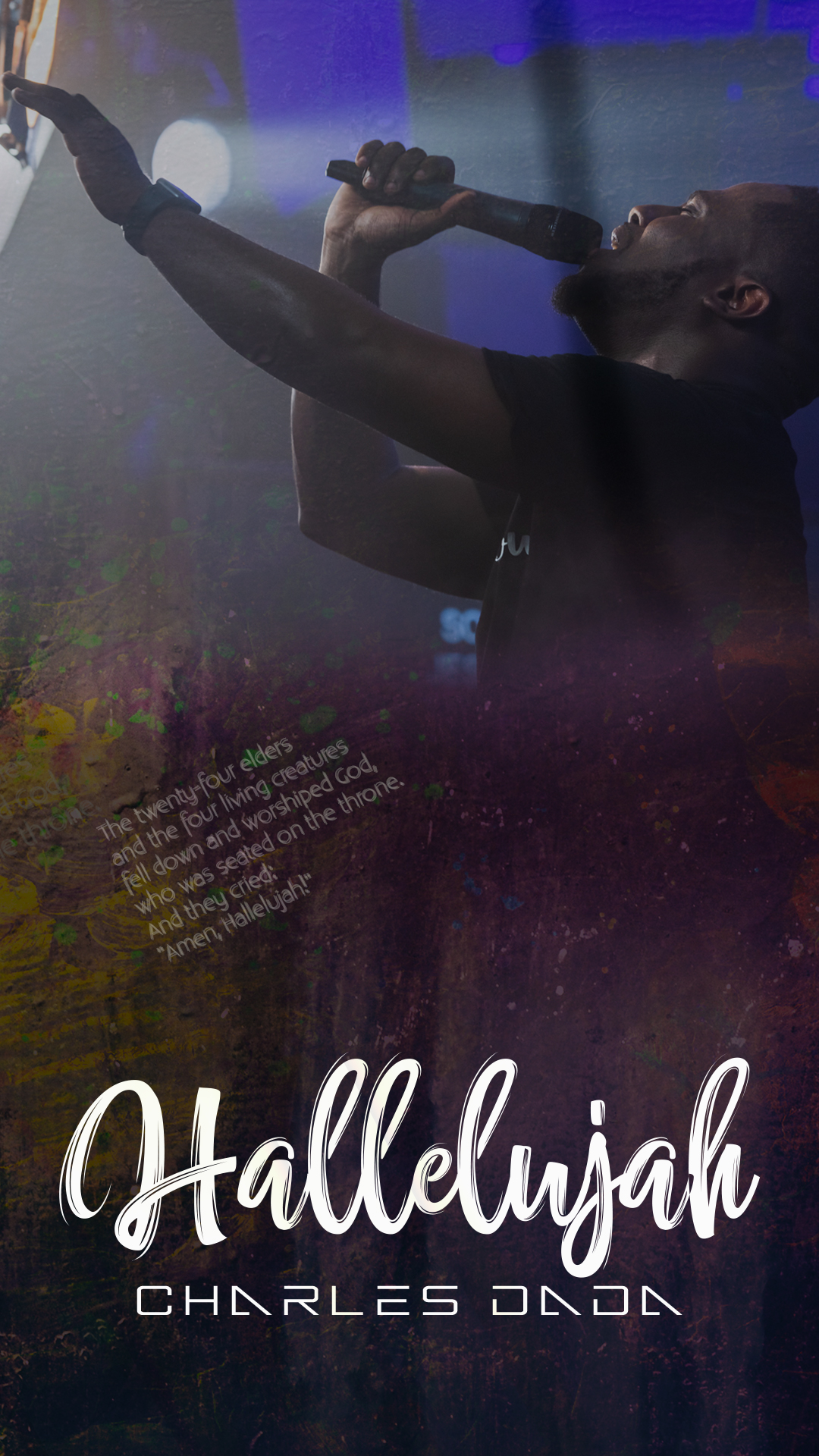 Charles Dada raises a Hallelujah with his new single, set to release on Friday 17th April.
The dynamic gospel artist and worship leader Charles Dada from Kent, returns with his lead single Hallelujah taken from soon to be released debut album Outpour.
This single aims to celebrate the Death and Resurrection of Jesus on the Cross, following the Easter weekend, encouraging everybody to raise a shout of Hallelujah to the Risen King!
Recorded live at the renowned Icon Towers in Basildon, with worshippers in attendance, this single alongside the live video takes us back to his traditional roots as a worship leader, reminding us of his signature worship style.
Following the release of two singles in 2019 "Cast Our Cares" (executively produced by Travis Greene) and summer pop single "Love Person".  The Premier Gospel award winner embarked on a mini tour which saw him perform 50 dates throughout the UK. As well as internationally across the globe, to Malaysia, Malta, Germany (Berlin and Hamburg supporting Called Out Music) and Italy.
In light of the status of the current global pandemic we're facing, Charles has said:
"People need good news now more than ever, we believers need to send a message of hope to the world, we need to scream Jesus' name louder and get the gospel out there. The world has been humbled, and now they need to know that the only one that has the power to save is Jesus and confess Him as Lord. This song signifies adoration of our Lord as the God of heaven and earth and as the Judge of the universe. It's a confirmation of thanksgiving, confession, and celebration of Him."
And the twenty-four elders and the four living creatures fell down and worshiped God who was seated on the throne, saying, 'Amen'. Hallelujah! – Revelations 19:4
No upcoming event scheduled
Bio
Charles Dada is a Kent based singer/songwriter with over 10 years in the music industry. He began his music career at his secondary school by running the school gospel choir. This then created the platform for his career as we know it. Learning and growing from his experience of running and conducting his school gospel choir, he went on to be a vocal teacher and director for many projects and choirs all over the United Kingdom and also the resident choir director at his local church.
Charles was the winner of his local community singing competition Bex Factor and was offered a scholarship by Bexley Borough to study at the renowned Point Blank Music School that was also attended by the likes of Leona Lewis and Aluna Francis. His influences are Travis Greene, Emeli Sande, Nathaniel Bassey, Adele, Mali Music and Fantasia to name a few.
Once mentored by American R&B Singer Jocelyn Brown, Charles shared the stage with Scottish soul recording artist Emeli Sande as well as Lil Simz, Candice Staton, Mary Mary, Sinach, Tasha Cobbs, Noel Robinson and many more. He is a professional backing vocalist for both live and album projects in all genres of music including contemporary gospel, African gospel and even soft rock. Featured on the BBC The One Show, Ant and Dec's Saturday Night Takeaway, the Mobo Awards and Channel 4's 8 out of 10 cats, Charles Dada has a lot to write home about. Amongst all of the above, Charles has had the opportunity to perform to over 40,000 people at the ExCel Centre, Wembley Arena SEC Armadillo Glasgow, 02 Institute and Manchester's MEN Arena.